The 12th season EPT Schedule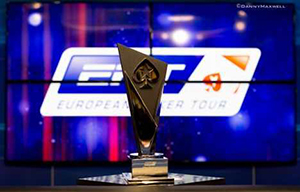 The 11th season of the European poker round came to the end at the EPT Grand Final in Montecarlo with 20-year-old champion Adrian Mateos, and many players are already interested in the schedule of the 12th season, which was announced in May here on PokerNews.
"After the celebration of EPT100 in Barcelona last August and up to the Grand Final of the EPT in Monaco — 11th season was really an impressive event, and we already expect the beginning of the forthcoming 12th season with impatience " — the president of the EPT Edgar Stuchly said. "For the first time in the history of EPT we paid more than €100 million of prize-winning only in the European tournaments, and had more than 60,000 entrances to the tournaments".
The dates of the tour
Six stops are already defined for the 12th season, and the seventh, in March, will be presented later. The tour comprises Barcelona, Malta, Prague, PokerStars Caribbean Adventure, Dublin and Monte-Carlo. For those who will want to celebrate these dates in a calendar, here is the table.
EPT Barcelona on August 19-30, 2015
EPT Malta on October 21-31, 2015
EPT Prague on December 6-16, 2015
PokerStars Caribbean Adventure on January 6-14, 2016
EPT Dublin on February 10-20, 2016
EPT the Grandee Final on April 26 – on May 6, 2016
Follow the Tour on every stop
The festival in Barcelona was the most mass since the very first season. The record number of participants together with Estrellas Poker Tour turns it into a long-awaited event for all poker players. The greatest debates caused the announcement of the stop in Dublin — Irish capital and the largest city. A similar stage of the fourth season has already passed here, and it gets the same dates as the stage in Deauville earlier— soon after PCA. As the press release of the EPT informs, "the festival will be held together with the UK & Ireland Poker Tour in Royal Dublin Society, in only several minutes of driving from the center of Dublin".
The other stops will be in Malta, Prague, PCA and Monte-Carlo. They were already presented in the 11th season when Malta debuted in the tour with a huge success, and the main tournament with the buy-in of €5,300 brought together nearly 900 participants.
Our other casino related news: A new Nobu Hotel is open in Philippines by Robert de Niro.